Slat wall system
A unique enclosure which combines design and durability.
Clean-cut garden fencing in wood composite slats add value to every house and every garden. Whatever the setting, they always look good and exclusive and cannot be distinguished from solid wood. The distinct perspective and lined structure of the slats also make your garden seem bigger than it actually is.

One of the main advantages of a slat wood-plastic composite garden fence is the fact that you need never oil or stain it ever again!
Available colours
Duofuse composite slat ranch fencing is available in 4 timeless, attractive shades. Up to 6 to 8 weeks after being installed, slight variations in colour may occur, after which the colour will stabilise and stay the same for the rest of the product's life. Even after many years of exposure and use, your modular, slat garden fencing will still look as good as new.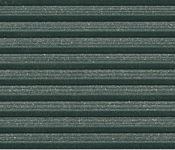 Graphite Black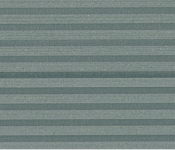 Stone Grey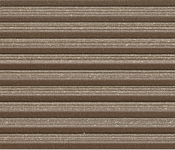 Tropical Brown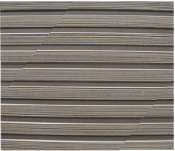 Wenge Brown
Components composite posts
Duofuse wood composite slat garden fencing is part of a complete system with all the necessary fittings and accessories to make the lives of professional workmen or Handy Harry a whole lot easier. In addition to the separate slats and posts, at Duofuse we also supply caps, small and large U-profiles, internal post holders and gates with gate posts.

Board

Post

Cover cap CLASSIC
Cover cap DESIGN

Aluminium support

Components aluminium posts

U-profile for slat wall system

Large U-profile

Internal post holder tube

Gate post
Components aluminium posts

Board

Aluminium post

Cover cap aluminium post

Aluminium post hingeable

Cover cap aluminium post hingeable

Internal postholder aluminium post

Aluminium top profile

Aluminium support

Aluminium bottom profile

Aluminium U-profile for aluminium post & board

Cellular rubber strip
Gate
The Duofuse slatt wall system also includes gates and gate posts. The gates and posts integrate perfectly with wood composite fencing. Unlike wooden gates, these do not require maintenance, they do not lose their colour and do not stick and jam from warping. It goes without saying that the range also includes all the requisite fittings.

Gate

Composite gate post

Composite Cover cap CLASSIC
Composite Cover cap DESIGN

Aluminium gate post

Cover cap aluminium gate post
Advantages
A unique fencing system that combines design with durability

Versatile and modular
Heights between 20cm and 200cm are possible.
By using the corresponding U-profiles the boards can be attached to the post in 4 directions.
Standard width of the boards is 180/200cm but boards can be cut to length.

Applications
Can be used for garden fences, raised beds, building material for sheds, carports, cabins, storeroom, gates,...
Calculator
Calculate the number of Duofuse parts you need for your fence with our online calculator app.