Tongue and groove boards system in wood composite
The durable and modular alternative for hardwood garden fencing
Garden fencing in wood composite that suits all types of architecture thanks to its timeless plank structure. The wood composite mixture of wood flour and PVC provides an extremely durable, colourfast garden fencing that does not warp and is much more weather-resistant than solid wood. The modular tongue-and-groove system makes for easy yet secure installation, on difficult surfaces too.

The nifty tongue-and-groove system also means you can have garden gates as well as flowerbed boundaries and planters, or build gazebos, carports, garden sheds… Useful with lasting attractiveness and maintenance free.
Duofuse composite ranch fencing is available in 4 timeless, attractive shades. Up to 6 to 8 weeks after being installed, slight variations in colour may occur, after which the colour will stabilise and stay the same for the rest of the product's life. Even after many years of exposure and use, your modular garden fencing will still look as good as new.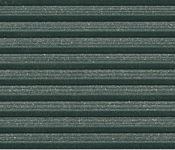 Graphite Black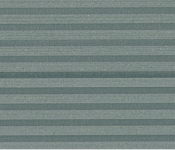 Stone Grey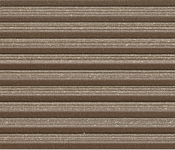 Tropical Brown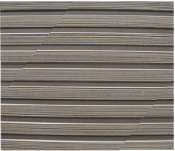 Wenge Brown
Duofuse tongue-and-groove garden fences made of wood-plastic composite are part of a comprehensive system with all the necessary fittings and accessories to make the lives of the professional workmen or Handy Harry easier. In addition to the planks and posts themselves, at Duofuse we also supply caps, small and large U-profiles, internal post holders and gates with gate posts.
The posts are available in wood composite and also in aluminum for customers who prefer a more modern look.

Wood composite board

Post

Cover cap CLASSIC
Cover cap DESIGN

Aluminium support

Aluminium U-proflle

Small U-profile

Large U-profile

Internal post holder tube
Tongue and groove boards system in aluminium
An aluminium garden screen is the best investment to finish your modern garden.
The combination of timelessness and ease of maintenance are ideal for decades of carefree enjoyment of your garden. The advantage of these firm planks is that they form a solid fence that keeps out noise and wind. Aluminium is also stainless.

They require practically no maintenance and can perfectly be combined with stone or concrete. Installation is possible on all types of surfaces (earth, tiling, ...).
Duofuse aluminum tongue and groove boards are available in 2 timeless colors.

RAL 7021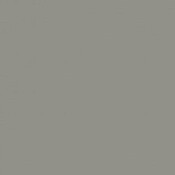 RAL 7030

Aluminium board

Aluminium post

Cover cap aluminium post

Aluminium post hingeable

Cover cap aluminium post hingeable

Aluminium support

Aluminium U-profile for aluminium post

Aluminium U-profile

Internal postholder aluminium post

Cellular rubber strip
Gate
The Duofuse tongue-and-groove plank system also includes gates and gate posts in the same design: very practical and the gates and posts integrate perfectly with wood composite fencing. Unlike wooden gates, these do not require maintenance, they do not lose their colour and do not stick and jam from warping. It goes without saying that the range also includes all the requisite fittings.

Gate in woodcomposite

Gate post

Cover cap CLASSIC
Cover cap DESIGN

Aluminium gate post

Cover cap aluminium gate post
This gate is also available in the aluminum tongue and groove plank system.

Gate in aluminium

Aluminium gate post

Cover cap aluminium gate post
Optional : decopanel

Kit design square in lacquered aluminium

Kit design matt PMMA

Kit design transparent PMMA

Kit design bubbles in lacquered aluminium
Advantages
Stronger and more durable than wooden fences.
Versatile and modular
Heights between 15cm and 195cm are possible.
By using the corresponding U-profiles the boards can be attached to the post in 4 directions.
Standard width of the boards is 180/200cm but boards can be cut to length.
Applications
Can be used for garden fences, raised beds, building material for sheds, carports, cabins, storeroom, gates,...
Calculator
Calculate the number of Duofuse parts you need for your fence with our online calculator app.