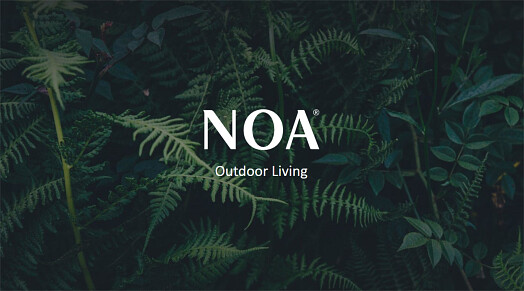 NOA outdoor living
Discover the Duofuse® range in the "NOA outdoor living" park, 30,000 m² of inspiration in a green oasis.
NOA is a collaboration between more than 30 high-end partners.
Calculator
Calculate the number of Duofuse parts you need for your fence with our online calculator app.
Decking and garden fences that stand the test of time
A terrace is the perfect spot to soak up the outdoor air and thoroughly enjoy your garden and preferably protected from the wind and screened off from your neighbours behind a stylish garden enclosure. You may have in mind the natural charm of tropical hardwoods but at the same time the regular maintenance and other disadvantages of solid wood may put you off. Wood stains or oil are necessary for a long life and without scrubbing or hosing the wood at regular intervals, moss can get the upper hand. The wood becomes weathered by the sun, rain and wind, and after a few years your terrace or garden enclosure will lose its original charm.
Just as beautiful as wood, but a whole lot stronger
Fortunately we now have Duofuse from Plastivan. Duofuse is a future-oriented wood composite material that combines the natural appeal of real wood with the durable resistance of modern synthetic materials. A Duofuse terrace or garden fence offers nothing but advantages in comparison with natural wood: To look at, Duofuse is indistinguishable from solid wood; it retains its colour and appearance in all weather conditions; it does not rot over time; it is easy to maintain and dimensionally stable and is easy to install, for DIYers too.
Its brushed surface counteracts moss, mould, slime and slipperiness, which means it is ideal for swimming pool surrounds. It does not splinter, which makes a Duofuse terrace absolutely safe for children to play on. Discover on this website, step by step and in detail, all the advantages of Duofuse wood composite terrace decking and screens.
The garden fences are also available in aluminium. They are the best investment for finishing of your garden to perfection. The combination of timelessness and ease of maintenance are ideal for decades of carefree enjoyment of your garden.